B and were generously given our bedroom furniture by my parents. It's been a few years since they gave it to us and to be honest it's in great shape, all wood and not to mention really heavy to move, but it's a honey color and not my style. So I have decided to refinish it and give it a face lift!
I am planning on replacing the honey color with black and switching out the wood hardware with some brushed nickel ones. Similar to these...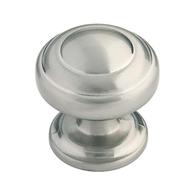 Here are some before pics...
Hopefully the after will look much better!!