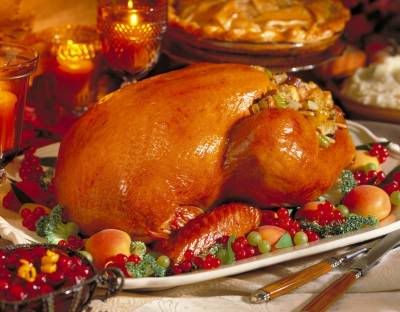 I hope everyone has a blessed holiday.

Today I look back at this year and all that I have to be thankful for, family, friends, health and our sweet puppy, but there are a couple things that really stick out in my mind.

First, I am so thankful for the time I was able to have with my dear grandma Stella. I feel so blessed that I was able to be so close to her and share so many memories with her for 27 years. Each and everyday I miss her dearly, but although she is gone from this earth, I know that one day we will see each other again. I know that I have someone watching over me and it seriously breaks my heart that she won't be able to come and hold half-pint when he/she is born. I am know that my child will always have a guardian angel.

Secondly, and some of you might think I am seriously crazy, but I am so thankful for the tough road of trying to concieve B and I have been on. Having to lose two pregnancies was one of the most difficult things we have ever had to go through. But I am so thankful we did. This journey and those two losses have made me realize how strong I am as an individual. I found strength in places I would have never imagined. I got through, perservered and now we are expecting our healthy baby. I am also so thankful to have gone through this because it made our marriage so much stronger. We had to suffer with each other and I was amazed at how we were able to lean on each other when we needed. I am now more confident than ever that we can make it through anything!

This Thanksgiving, I give thanks to those that are with us on this holiday, those that we have lost and now watch over us in heaven, and the one that makes everything possible.

Happy Thanksgiving.