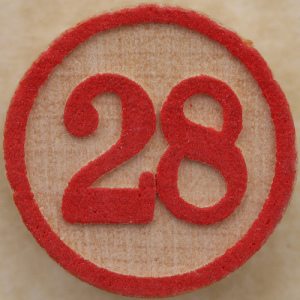 When the clock stuck midnight this morning I hit the big 2-8! That's right I am officially in my late 20's...As I look back I used to think 28 was old. Yep, I just said it, I thought people who were 28 were old and their life was pretty much over. I do have to say that getting ready to turn 28 has been pretty darn easy. About as easy as 27.
At 28 I'm pretty darn happy with where my life is. I have a wonderful little family that makes me smile everyday. This little boy that came into my life in March has changed this 28 year old like I never thought I could be changed. He has made me a mom and everything that comes with it. I would do anything for him and not blink an eye.
I have a loving husband that is more supportive than I could have ever imagined. He puts up with all my little quirks and neurotic behavior. He loves me like no one else can and I am so blessed to have married him. This will be his 7th birthday celebrating with me and to say the least this will be a bit of a different celebration than the first one. It was my 21st birthday we first celebrated together.
Then there is my sweet puppy that gives me kisses even on my worst days to make me smile. She is the sweetest puppy you will ever find and still snuggles with me every morning, and I love it, her doggy breath and all.
All in all I feel very blessed to be turning 28, being healthy, happy and very blessed with my little family.
Have a happy day everyone!