Kristal over at
Good Food, Good Friends, Good Life,
had some pretty funny pictures from her wedding. I thought with our wedding anniversary approaching I would find some pretty random, maybe funny, maybe a bit embarrassing pics from our big day in September of 2006...so here goes...
My little sister did the worm on the dance floor twice and ripped her dress, after this pic was taken she realized her bum was being exposed in the back....too shay!!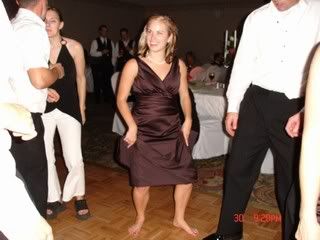 Brendan's cousins on the floor, doing the alligator!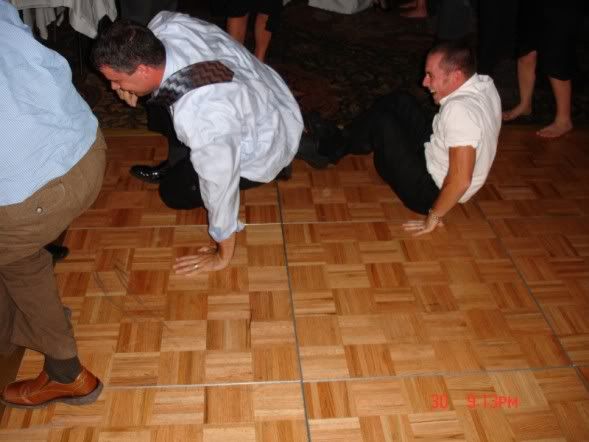 Our friends decided to tie their ties around their heads...Our friend tank is sweating like a hairy beast!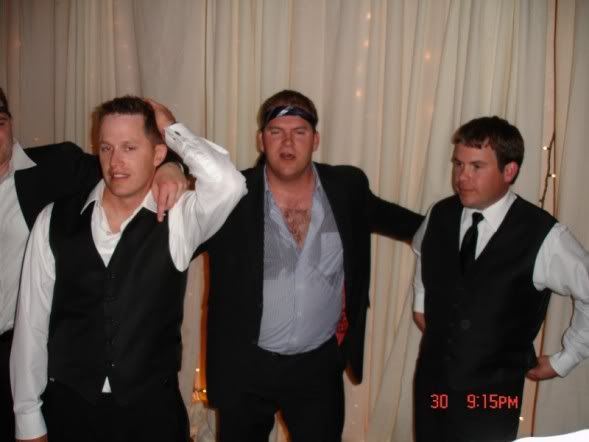 Three look normal, one doesn't! I have no idea what my bet friend is doing...A little too much to drink can we say!!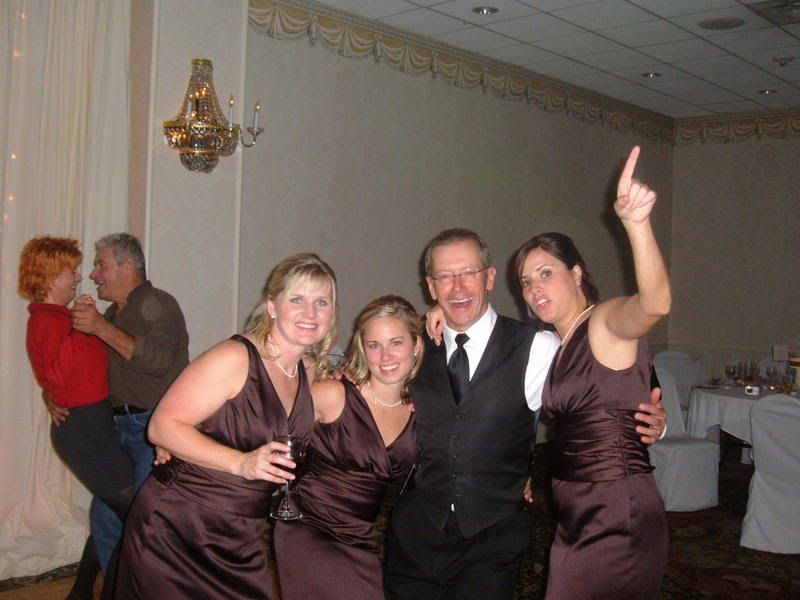 Once again my little sister just being her drunken self!!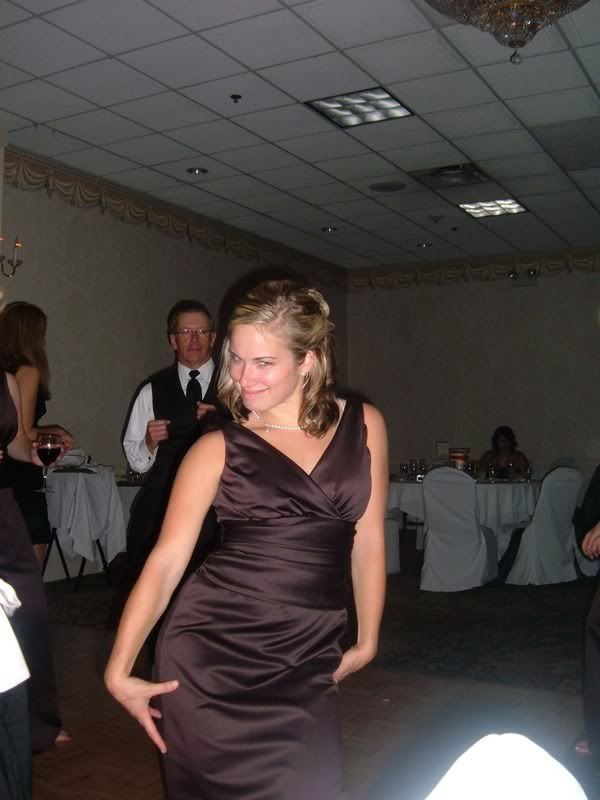 Showing off my hot pink flip flops!!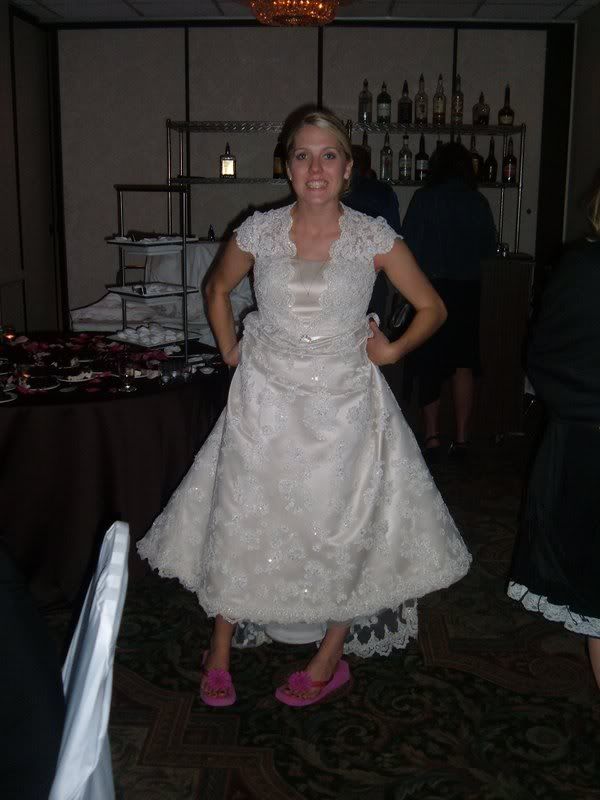 Brendan's face in this one is just too funny!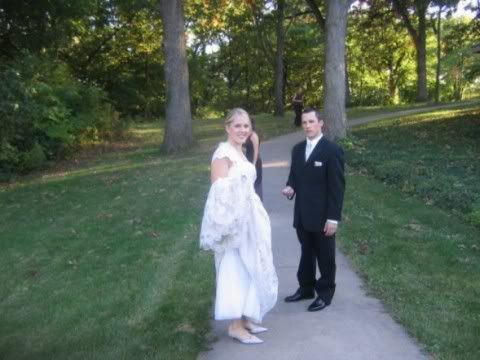 I have no explanation!
Control freak Abby crying and telling someone what to do all in the same breath!
Oops, my friend Renee got in the way...too funny!
My sister in law in a Moeller sandwich!
There are NO words!
My brother in law being funny...
My sister really gettin into the music!
Overall we had a ton of fun!! Thanks Kristal for the great idea!