As most of you know I am a born and raised Iowa gal which means cooooolllldddd winters and hooooottttt summers!! With the changing seasonings come beautiful landscapes but also firgid temperatures, and I mean cold. Cold there your North Face coat crinkles.....they don't do that unless it's freezing. Cold as in your can't sniffle it's so cold your snot has already froze. Cold where we wear 4 layers and are still chilly. Lastly, cold that I won't even brave an outdoor mall.....and we all know I am a shopping addict.
My quest for this post was to show all the readers that you can look stylish and stay warm in these frigid temperatures and still stay on a budget and look fabulous! So here goes nothing!!
First, my greatest finds this season thus far have been some hats for my nogin. The first one is from
Gap
and is now on sale..wooohoooo!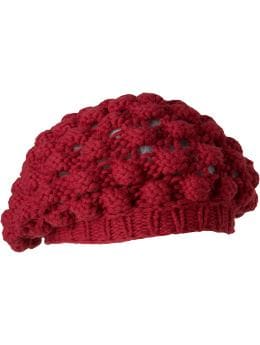 This hat is great and I've actually worn it quite often, but on those really cold days I would opt for this. This little lady is $30 and well worth every penny. I love bargains but when it comes to cold weather, you pay for what you get. These hats really keep your nogin warm!


Next would be scarves. Now I know there is great looking scarves out there this season but I have and will swear by pashminas as scarves. I don't think I will ever purchase another "winter" scarf again. I don't know what it is but it has something to do with the silk in the pashminas=really warm! seriously try it! You can get them at Target in a variety of colors at $12.99.
Ok, now you all know I am a bargain diva but again you get what you pay for and most winter coats that are a bargain, will leave you freezing and wishing you had spent that extra $40. Now when itmes go on sale....go for it! Here's a few pieces that make their home in my closet and on my back.
A little tip for you winter snow bunnies to get great discounts B and I registered as REI members and we now get coupons once a month and get first dibs on their sale items. We've purchsed almost nothing from REI at full price.

Each of these jackets come in a variety of colors and can be found at North Face. I tend to purchase jackets in black and or brown so they can be as versitile as possible.


Now, on to the boots. I swear by Uggs, there are plenty of knock-off ones, I'm sure they are warm but I will be wearing these long after the tend has ended.
As for clothes to keep you warm in the winter, I try to spend the least amount of money on these items and spend more on the outerwear. You can always layer your under layers. So this season I've found some great pieces at Forever 21.
Bunddle up this winter, stay warm and look fabulous darling!