I had a little extra time today so I thought I would post more about our lovely wedding that was almost two years ago! Time flies when you're having fun!
I thought I would dedicate this post to the bridesmaid dresses and my hair!
First, my hair, with my dress being so detailed I knew I needed something simple, classic and elegant. I actually ended up telling the gal who did my hair how to do what I wanted. Uhh, wasn't that her job? Anyway, I went and had one trial and to say the least I was not happy. Thankfully I loved my hair the day of! Here is how it turned out.
I went with my hair dry and in rollers....

I chose a very simple bun...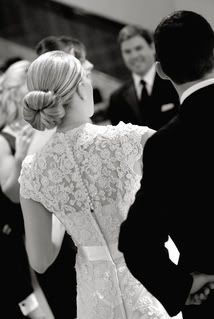 It fell a bit after the ceremony, but them my right hand gal (my sister) fixed it and it never moved again! Hairspray was truly a life saver!
Next to the bridesmaid dresses, we went looking on day and my older sister found this one from of all places David's Bridal and we just went with it! They were very simple, chocolate brown and floor length. Might I add, they were $90 a piece! We purchased the girls their dresses, gold heels and they topped everything off with their pearl necklaces and earrings we got them.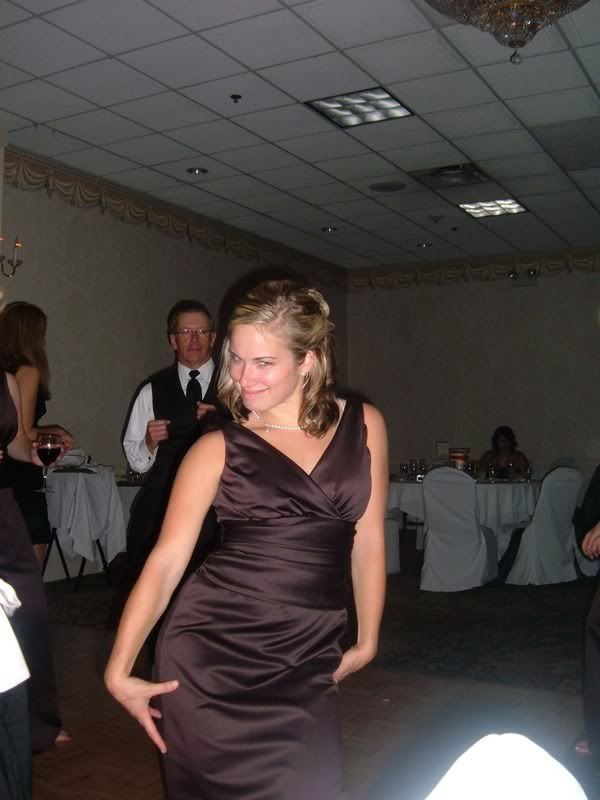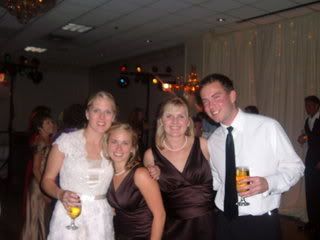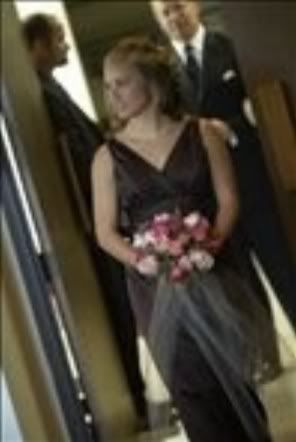 Have a great rest of the weekend!